Que faire en cas d'accident ?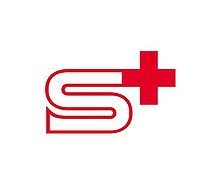 Premières mesures
Ou premiers PAS : Protéger, Alerter, Secourir
Prendre soi-même toutes les précautions nécessaires pour éviter un second accidenté.
Mettre le blessé à l'abri d'un nouvel accident.
Le manipuler avec précaution car il peut être touché à la colonne vertébrale.
Arrêter l'hémorragie si besoin est.
Le couvrir, car il est en état de choc.
Le rassurer, car sa survie dépendra beaucoup du moral qu'il conservera.
Organisation des secours
Si l'on dispose de matériels de communication opérationnels (radio, téléphone…) les secours seront demandés par voie hertziènes, sinon il faudra aller les chercher… ou les attendre.
Appeler les secours
Le téléphone portable est très pratique pour appeler les secours. Le problème est que la couverture en zones montagneuses est loin d'être parfaite. En de nombreux endroits le téléphone ne captera pas de signal. Il y a également des différences de couverture selon les opérateurs.
En Suisse, hors Valais
Les secours en montagne sont effectués par la REGA dont le numéro d'alarme est le 1414.
Voir également l'application mobile d'urgence de la REGA.
En Valais
C'est l'OCVS qui organise les secours. Le numéro d'appel d'urgence sanitaire est le 144.
Les possesseurs de la carte de sauvetage Air-Glaciers peuvent demander les secours en composant le 1415.
En France
Le 15 pour une urgence médicale (SAMU), le 17 (Brigade de Gendarmerie locale), le 04 50 53 16 89 (Peloton de Gendarmerie de Haute Montagne de Chamonix).
En Italie le 118.
Soccorso Alpino Aosta: 800 319 319
En Autriche le 140
En Europe
Le numéro d'alarme général est le 112.
C'est le numéro qui aura le plus de chance de « passer ». En montagne, beaucoup de zones ne sont pas couvertes et certaines ne sont couvertes que par un opérateur. Or le 112 passera même si le relais déclenché n'est pas celui de votre opérateur. Deuxième avantage : dans la panique ou si vous passez l'alerte avec un téléphone qui n'est pas le vôtre, vous pouvez taper 112 à la place du code pin et vous serez mis en relation avec le CTA (Centre de Traitement de l'Alerte). Le 112 peut être utilisé aussi en Suisse (l'appel est alors dévié sur la centrale régionale de la police: 117).
SOS en Morse
C'est l'interprétation en code Morse du signal de détresse et de demande d'assistance immédiate. Ce signal est constitué de trois points, trois traits et trois points (· · · — — — · · · ). Il doit être envoyé comme s'il formait une lettre unique (sans intervalle entre les lettres). On peut utiliser une source sonore ou lumineuse.
Une autre solution consiste à se munir d'une radio en s'assurant qu'elle puisse émettre et recevoir sur les fréquences utilisées par les secours en montagne. Son prix, ainsi que les restrictions légales attachées à son utilisation expliquent pourquoi peu de montagnards en sont équipés.
Aller chercher les secours
Deux solutions sont possibles: partir chercher les secours ou bien attendre sur place. La décision ne sera pas toujours facile à prendre.
Si le groupe est composé de trois personnes ou plus, l'une d'entre elles reste avec le blessé et le ou les autres partent chercher du secours. Mais attention, la décision doit être mûrement réfléchie. Il s'agit de savoir si celui qui reste seul avec le blessé va supporter la nuit, le froid, la solitude et l'angoisse de devoir s'occuper de son compagnon d'infortune. Il faut aussi se demander si celui ou ceux qui partent, en terrain peut-être dangereux, ne prennent pas des risques déraisonnables.
Dans le cas d'une cordée de deux, le rescapé doit rester avec le blessé, même si ce dernier n'est que légèrement atteint. Il est alors important de connaître et de savoir utiliser les différents signaux de détresse.
Si l'accident a eu lieu près d'un endroit habité, le compagnon peut éventuellement aller chercher du secours à condition de prendre un certain nombre de précautions. Il attache le blessé pour l'assurer et pour éviter tout mouvement inconsidéré; lui laisse de la nourriture, de la boisson et des vêtements; l'informe de sa destination et du temps qu'il pense être absent. L'endroit sera balisé par un cairn et les lieux attentivement repérés. En tout état de cause, l'absence ne doit pas excéder deux à trois heures.
Attendre les secours
S'il n'est pas possible d'appeler ou d'aller chercher les secours, la seule solution est de rester auprès du blessé et attendre que les secours viennent à vous.
D'où l'importance de faire savoir au gardien du refuge, ou à toute autre personne, l'endroit où l'on va !
Les informations à communiquer
Les renseignements à donner lors de la demande de secours sont les suivants :
L'heure de l'accident
Le lieu exact (savoir lire les coordonnées sur une carte)
Les circonstances
Le nombre de blessés
La nature des blessures
La nature du terrain et les difficultés d'accès
Le temps qu'il fait
Son identité et les moyens pour pouvoir être joint.
What to do in the event of an accident
We apply the general principles of first aid taught by the
Swiss Alliance of Samaritans


and organise the evacuation of the injured person.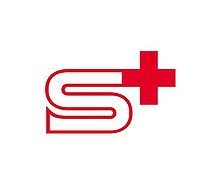 Initial measures
Or « premiers

PAS

 » :

P

rotéger,

A

lerter,

S

ecourir
♦ Take all the necessary precautions to avoid a second accident.
♦ Protect the injured person from another accident.
♦ Handle the casualty with care, as the spinal column may be affected.
♦ Stop the bleeding if necessary.
♦ Cover him, as he is in a state of shock.
♦ Reassure him, as his survival will depend very much on his morale.
Emergency organisation
If you have operational communications equipment (radio, telephone, etc.), help will be requested by radio, otherwise you will have to go and get it… or wait for it.
Calling for help
Mobile phones are a great way of calling for help. The problem is that coverage in mountainous areas is far from perfect. In many places the phone will not pick up a signal. There are also differences in coverage between operators.
In Switzerland, outside the Valais
Mountain rescue services are provided by REGA, whose emergency number is 1414.
See also the REGA emergency mobile application.
In the Valais
The emergency services are organised by the OCVS. The emergency health number is 144.
Holders of the Air-Glaciers rescue card can request assistance by dialling 1415.
In France
Dial 15 for a medical emergency (SAMU), 17 (local Gendarmerie Brigade), 04 50 53 16 89 (Peloton de Gendarmerie de Haute Montagne de Chamonix).
In Italy 118
Soccorso Alpino Aosta: 800 319 319
In Austria the 140
In Europe,
the general alarm number is 112
This is the number that will have the best chance of getting through. In the mountains, many areas are not covered and some are only covered by one operator. But 112 will get through even if the relay triggered is not that of your operator. Second advantage: in a panic, or if you raise the alarm with a phone that isn't yours, you can type 112 instead of the pin code and you'll be put through to the CTA (Centre de Traitement de l'Alerte). 112 can also be used in Switzerland (the call is then diverted to the regional police centre: 117).
SOS in Morse code
This is the Morse code interpretation of the distress and immediate assistance signal. This signal consists of three dots, three dashes and three dots (- – – – – – – – – ). It must be sent as if it were a single letter (with no gaps between the letters). A sound or light source can be used.
Another solution is to buy a radio and make sure it can transmit and receive on the frequencies used by mountain rescue services. The price of a radio and the legal restrictions on its use explain why so few mountaineers have one.
Going for help
There are two possible solutions: go and get help or wait on the spot. It's not always an easy decision.
If there are three or more people in the group, one of them stays with the injured person and the other(s) go off to find help. But be careful, the decision must be carefully considered. You need to know whether the person who stays alone with the injured person can cope with the night, the cold, the loneliness and the anguish of having to look after his or her companion in misfortune. You also have to ask yourself whether the person or persons setting off into what could be dangerous terrain are taking unreasonable risks.
In the case of a two-person rope party, the rescuer must stay with the injured person, even if the latter is only slightly injured. It is therefore important to know how to use the various distress signals.
If the accident has taken place near to an inhabited area, the companion may be able to go for help, provided he takes a number of precautions. He ties up the injured person to secure him and to avoid any careless movements; he leaves him food, drink and clothing; he informs him of his destination and how long he thinks he will be away. The place will be marked with a cairn and the location carefully identified. In any case, the absence should not exceed two to three hours.
Waiting for help
If it is not possible to call or go for help, the only solution is to stay with the injured person and wait for help to come to you.
That's why it's so important to let the hut warden, or anyone else, know where you're going!
Information to be communicated
The following information must be provided when requesting assistance:
♦ The time of the accident
♦ The exact location (read the coordinates on a map)
♦ the circumstances
♦ Number of injured
♦ Nature of injuries
♦ Nature of terrain and access difficulties
♦ The weather
♦ His identity and how he can be reached.